Waiting for the Barbarians mungkin akan menjadi film kuda hitam yang paling mengejutkan di tahun 2020. Film ini dibintangi oleh aktor pemenang Oscar Mark Rylance, Johnny Depp, Robert Pattinson, dan Greta Scacchi. Film ini akan dirilis dalam platform On-Demand dan Digital pada tanggal 7 Agustus ini.
Seorang Magistrate atau hakim (Mark Rylance) dari pemukiman dekat perbatasan yang terisolasi di sebuah kekaisaran yang tidak disebutkan namanya berharap untuk pensiun mudah sampai kedatangan Kolonel Joll (Johnny Depp), yang tugasnya adalah melaporkan kegiatan 'orang barbar' dan tentang situasi keamanan di perbatasan. Joll melakukan serangkaian interogasi yang kejam, yang menyebabkan sang hakim mempertanyakan kesetiaannya kepada kekaisaran. Sedangkan Pattinson memerankan salah satu perwira dalam pasukan Joll.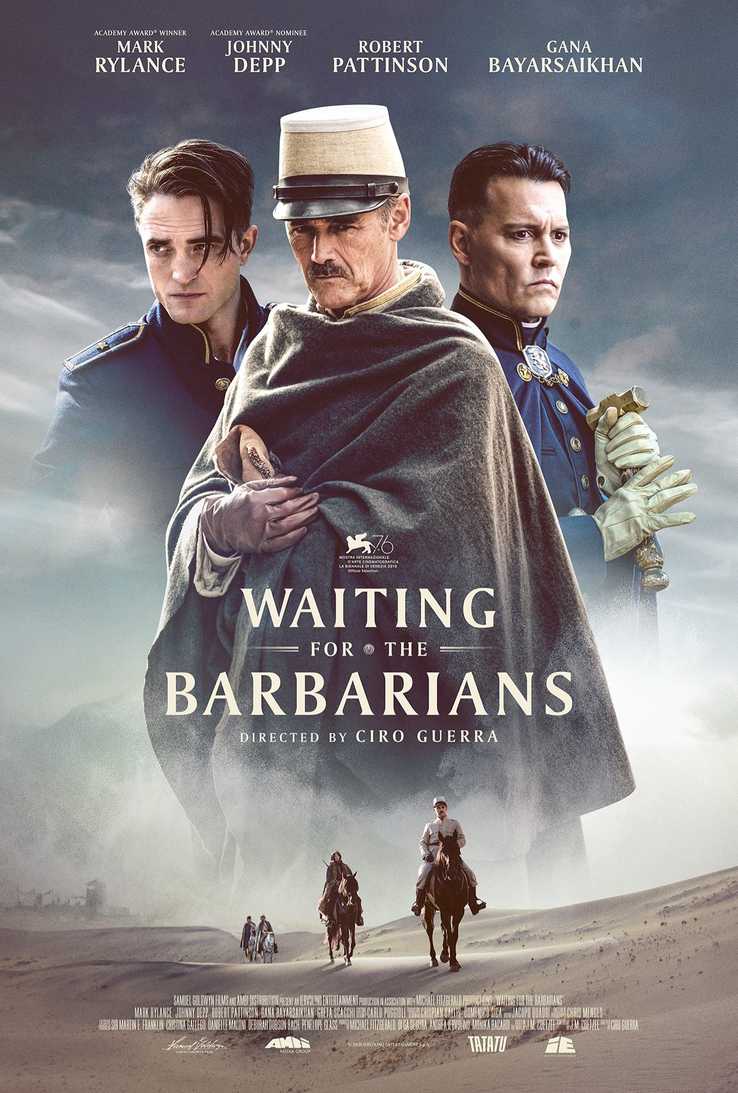 Film ini akan diramaikan juga oleh David Dencik, Sam Reid, Harry Melling, Bill Milner, dan Gana Bayarsaikhan. Waiting for the Barbarians disutradarai oleh Ciro Guerra dan ditulis oleh penulis pemenang Hadiah Nobel, J.M. Coetzee, yang mengadaptasi skenario dari novelnya sendiri. Film ini diproduseri oleh Michael Fitzgerald, Olga Segura, Andrea Iervolino dan Monika Bacardi.