Amazon Prime Video merilis film dan acara baru orisinal seperti The Boy From Medellín , Without Remorse dan The Underground Railroad : Season 1 untuk streaming gratis pada bulan Mei ini. Pilihan streaming platform dengan judul-judul terbaik yang ada di Prime, termasuk rilis Amazon Original lainnya seperti P! Nk: All I Know So Far dan Panic: Season 1 bersama dengan film-film yang baru dirilis seperti Breach dan Saint Maud. Jadi, jika Anda mencoba memutuskan apa yang akan ditonton sekarang, simak film dan serial baru Amazon Prime Mei 2021 di bawah ini.
Film Baru Terbaik di Amazon Prime Mei 2021:
Sepanjang setiap bulan, Prime menambahkan daftar film baru yang terdiri dari program orisinal, klasik lama, dan judul teater. Dari deretan film baru dan lama, judul Amazon Original baru ini menonjol di atas yang lain. Lihat sorotan bulan Mei kami untuk Amazon Prime:
The Boy From Medellín (Dirilis 7 Mei) * Amazon Original Movie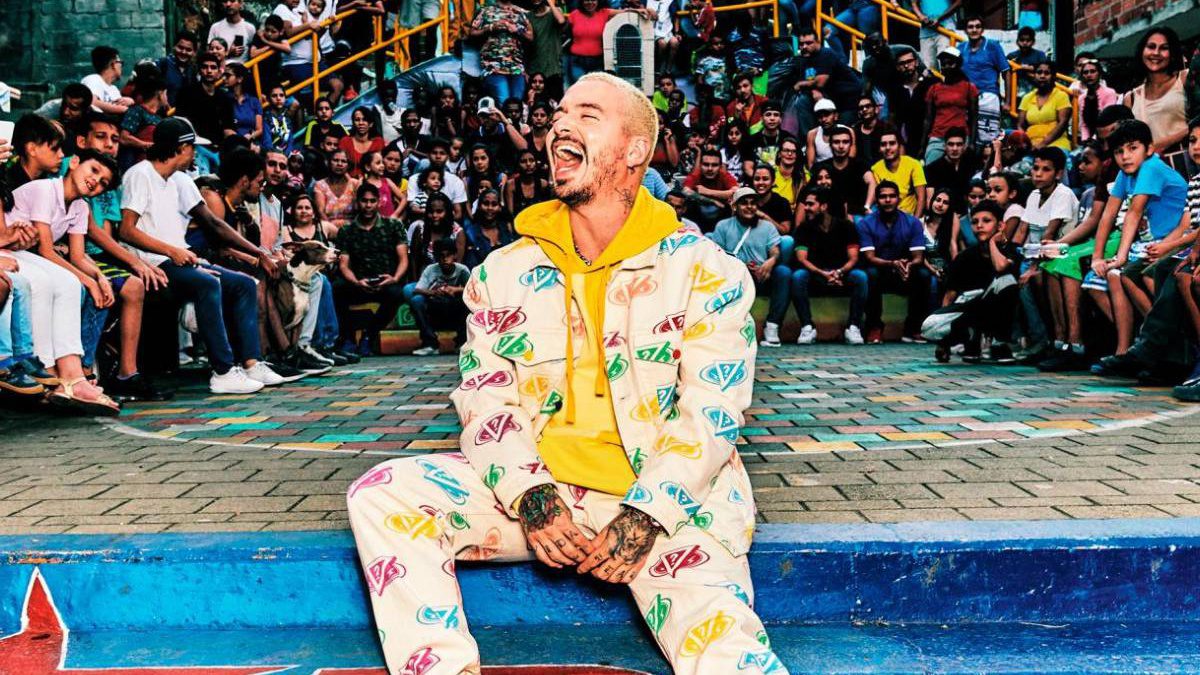 Penyanyi reggaeton Kolombia J Balvin bersiap untuk konser mudanya tahun 2019 di tengah gejolak politik yang intens dalam film dokumenter Amazon Original karya Matthew Heineman. Saksikan pemutaran perdana eksklusif dari perjalanan musik yang menarik ini segera setelah dirilis bulan ini, hanya di Amazon Prime Video. Streaming The Boy From Medellín di Amazon Prime Video pada 7 Mei
Acara Baru Terbaik di Amazon Prime Mei 2021:
Jajaran acara baru di Prime Februari ini menampilkan pertunjukan perdana baru dan lama. Namun, dua seri Amazon Original baru menonjol di atas yang lain, dan pasti akan membuat Anda terpikat sepanjang bulan. Berikut adalah acara teratas yang akan hadir di Amazon Prime Mei ini:
The Underground Railroad : Season 1 (Dirilis 14 Mei) * Amazon Original Series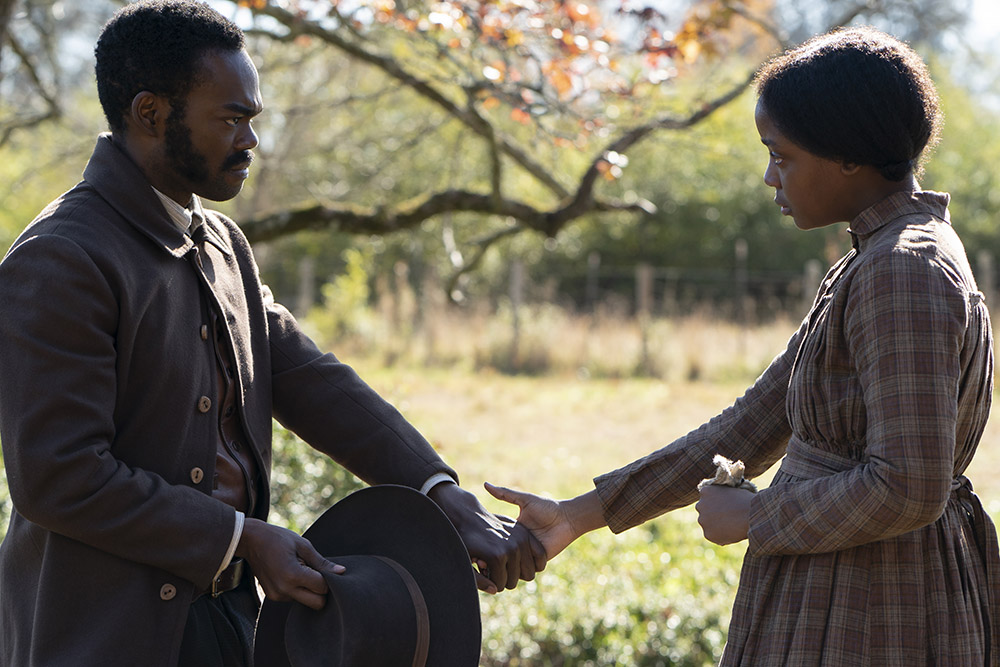 Serial drama sejarah Amazon Original ini mengambil tempat di garis waktu alternatif di mana Kereta Api Bawah Tanah (yang, dalam kehidupan nyata, adalah jaringan individu abolisionis, rumah aman, dan lorong rahasia yang semuanya membantu memperbudak orang Afrika-Amerika di awal hingga pertengahan 1800-an untuk melarikan diri dan menemukan kebebasan) adalah rel kereta api fisik aktual dengan kondektur, insinyur, rute tertentu sendiri. Cora Randall (Thuso Mbedu) adalah seorang budak yang tinggal di George yang bergabung dengan pendatang baru Caesar (Aaron Pierre) untuk naik kereta menuju kebebasan. Saksikan semua aksi yang mendebarkan dan luar biasa di The Underground Railroad bulan ini di Amazon Prime Video.
Solos: Limited Series (Dirilis 21 Mei) * Amazon Original Series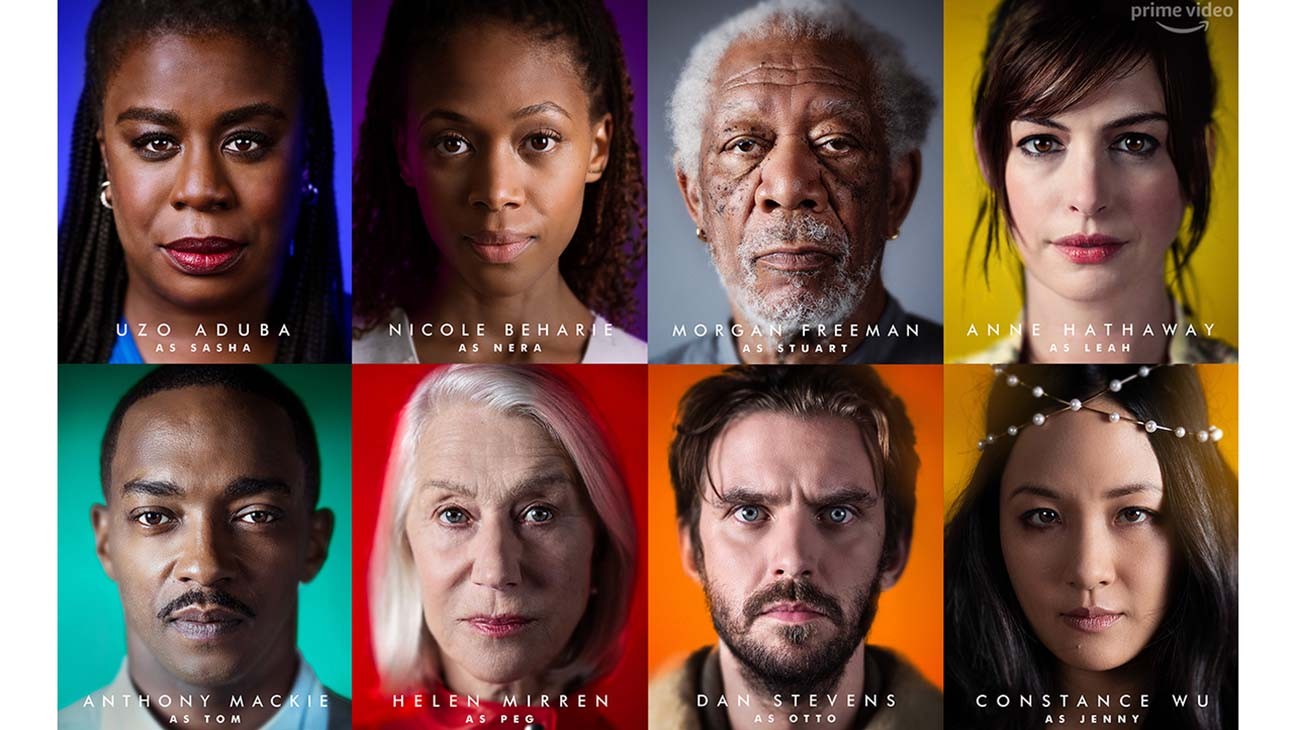 Serial antologi dramatis Amazon Original ini menanyakan apa arti sesungguhnya menjadi manusia, dengan alasan bahwa kita pada akhirnya terhubung dengan orang lain melalui pengalaman bersama kita, bahkan pada saat-saat di mana kita mungkin merasa paling terisolasi atau sendirian. Menampilkan pemeran all-star yang mencakup Morgan Freeman, Anne Hathaway, Helen Mirren, Uzo Aduba, dan Constance Wu, ini adalah seri yang menyentuh dan dapat dihubungkan yang akan sangat berdampak bagi mereka yang masih kehilangan hubungan manusia selama era pandemi di mana sosial. jarak dan pemisahan berkuasa.
Rilis Baru Amazon Prime untuk Mei 2021 — Daftar Lengkap dan Jadwal
Ingin tahu apa lagi yang bisa Anda tonton di Amazon Prime bulan ini? Berikut daftar lengkap tayangan film Prime baru yang streaming pada Mei 2021:
Dirilis 1 Mei
Alien: Resurrection (1997)
Alien (IMDb TV)
Alien 3 (1992)
Aliens (1986)
Almost Famous (2000)
Angels & Demons (2009)
Bad Company (2002) (IMDb TV)
Baggage Claim (IMDb TV)
Battle Of The Sexes (IMDb TV)
Beloved (1998) (IMDb TV)
Betrayed (1988)
Bound (1996)
Dear White People (IMDb TV)
Deuce Bigalow: Male Gigolo (1999)
Dinosaur 13 (2014)
Fascination (2004)
Flight (2012)
Flightplan (2005)
For Love Of The Game (IMDb TV)
Georgia Rule (2018)
Green Zone (2010)
Gunsight Ridge (1957)
Hidalgo (2004)
How Stella Got Her Groove Back (1998)
Indignation (IMDb TV)
In The Line Of Fire (IMDb TV)
Jumper (IMDb TV)
Jumping The Broom (2011)
Knowing (2009)
Leatherheads (2008)
Legion (2010) (IMDb TV)
Madea's Family Reunion (IMDb TV)
Madea's Witness Protection (IMDb TV)
Mr. & Mrs. Smith (IMDb TV)
My Name is Earl: S1-4 (IMDb TV)
Nanny Mcphee (2006)
Nanny McPhee Returns (2010)
Nim's Island (IMDb TV)
Notting Hill (IMDb TV)
Obsessed (2009) (IMDb TV)
One Fine Day (1996)
Open Range (IMDb TV)
Priest (2011)
Reign Of Fire (2002)
Resident Evil: Apocalypse (2004)
Resident Evil (2002)
Rio (2011)
Road To Perdition (IMDb TV)
Roman J. Israel, Esq. (IMDb TV)
Sahara (1983)
Saving Silverman (IMDb TV)
Scent Of A Woman (1992)
See No Evil, Hear No Evil (1989)
Shattered (1991)
Show Dogs (IMDb TV)
Soul Food (IMDb TV)
Star Trek (2009) (IMDb TV)
State Of Play (IMDb TV)
The Age of Adaline (2015)
The Best Of Me (IMDb TV)
The Dalton Girls (1957)
The Da Vinci Code (2006)
The Day The Earth Stood Still (2008) (IMDb TV)
The French Connection (1971)
The Green Hornet (2011)
The Haunting in Connecticut 2: Ghosts of Georgia (2013)
The Hot Chick (IMDb TV)
The Indian in the Cupboard (1995)
The Ladykillers (2004)
The Land Before Time (1988) (IMDb TV)
The Men Who Stare At Goats (2009)
The Night Before (IMDb TV)
The November Man (IMDb TV)
The Outsider (1980)
The Seagull (2018) (IMDb TV)
The Secret Life Of Bees (2008)
The Sixth Sense (1999)
The Sweetest Thing (2002)
The Tooth Fairy (IMDb TV)
The Tourist (IMDb TV)
The Towering Inferno (1974)
Two For The Money (2005)
Tyler Perry's Madea's Big Happy Family (IMDb TV)
Unbreakable (2000)
Vantage Point (2008)
Warm Bodies (IMDb TV)
What Happens In Vegas (IMDb TV)
Your Highness (IMDb TV)
Dirilis 2 Mei
Snowpiercer (IMDb TV)
Dirilis 4 Mei
The Lady In The Van (IMDb TV)
Dirilis 5 Mei
Skyfall (2012)
Dirilis 7 Mei
Breach (2020)
The Boy From Medellín (2020) *Amazon Original Movie
Dirilis 8 Mei
Hotel Artemis (IMDb TV)
Dirilis 9 Mei
Robot & Frank (2012)
Dirilis 10 Mei
American Ultra (IMDb TV)
Dirilis 13 Mei
Saint Maud (2020)
Dirilis 14 Mei
The Underground Railroad: Season 1 *Amazon Original Series
Dirilis 15 Mei
Morning Glory (2010) (IMDb TV)
Dirilis 17 Mei
How I Created a Cult (BBC Select)
Dirilis 19 Mei
Red Dawn (2012)
Trumbo (2015)
Dirilis 21 Mei
P!nk: All I Know So Far (2021) *Amazon Original Movie
Solos: Limited Series *Amazon Original Series
Dirilis 24 Mei
Louis Theroux: Life on the Edge (BBC Select)
Dirilis 28 Mei
Panic: Season 1 *Amazon Original Series
Dirilis 31 Mei
Extraordinary Places to Eat (BBC Select)
Baca juga rekomendasi Amazon Prime lainnya di sini