Amazon Studios telah merilis foto first look dan poster, serta tanggal rilis untuk serial antologi mereka yang berjudul Solos. Serial bertabur bintang ini diramaikan oleh Anne Hathaway, Helen Mirren, Morgan Freeman, Uzo Adubo (Orange Is the New Black), Anthony Mackie (The Falcon and the Winter Soldier), Constance Wu (Crazy Rich Asians), Dan Stevens (Downton Abbey), dan Nicole Beharie (Sleepy Hollow).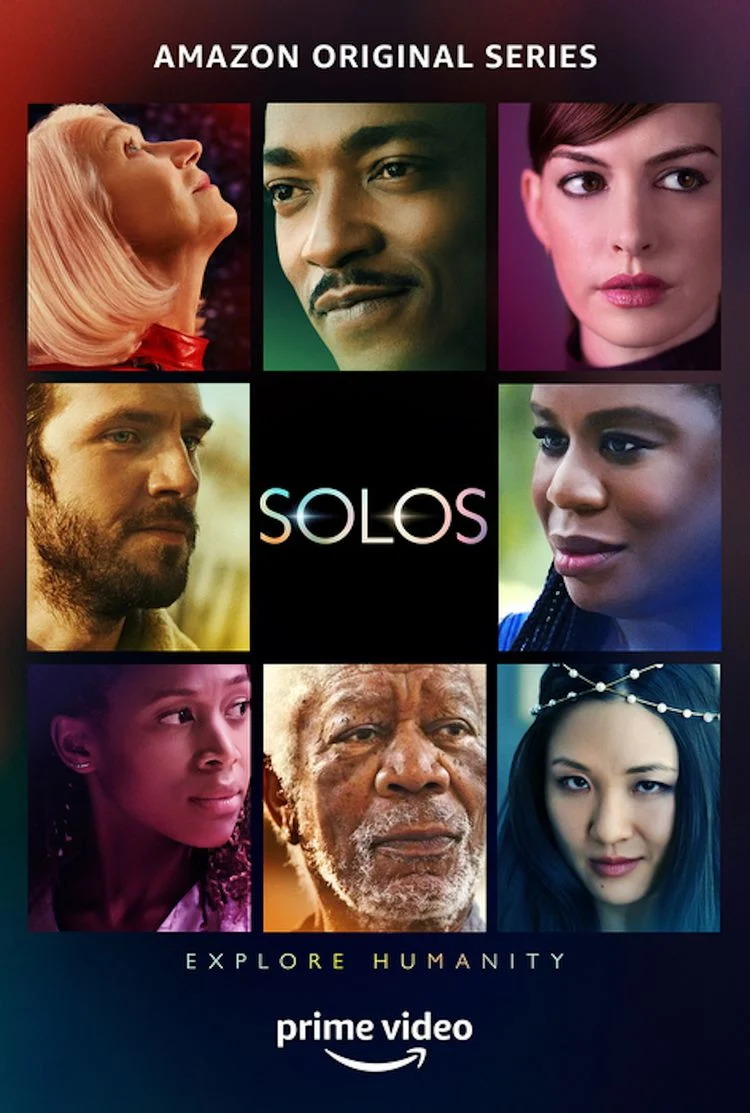 Solo akan menceritakan kisah-kisah yang menarik dari para karakter utamanya yang masing-masing bersetting dan dihadirkan dari perspektif serta pada waktu, momen dan tempat yang berbeda. Serial ini bertujuan untuk menunjukkan bahwa selama momen yang paling terisolasi dari tiap individu, dan dalam keadaan yang berbeda, pengalaman manusia dapat menghubungkan semua orang..
Sutradara Fifty Shades of Grey, Sam Taylor-Johnson akan memproduseri serial ini, bersama David Weil (Hunters, The Twilight Zone) dan Laura Lancaster. Antologi ini juga akan menandai debut sutradara Weil; dia akan menyutradarai tiga episode, dan Taylor-Johnson akan menyutradarai dua episode. Zach Braff (Garden State, Scrubs) dan Tiffany Johnson (Girls Room, Black Monday) juga akan bertuga sebagai sutradara tambahan untuk masing-masing satu episode.
Solos akan mulai tayang di Amazon Prime pada tanggal 22 Mei 2021.